Having beautiful hair can be a big confidence booster and can make us feel good about ourselves. Unfortunately, many hair care products and styling techniques can be harsh on our hair and can lead to dryness, breakage, and even hair loss. However, there are several ways to get beautiful hair naturally at home using simple and natural ingredients that are easily available. Here are some tips on how to get beautiful hair naturally at home:
Use a natural shampoo and conditioner: Choose a natural shampoo and conditioner that is free from chemicals such as sulfates, parabens, and artificial fragrances. These ingredients can strip the hair of its natural oils and cause dryness and damage. Instead, opt for a shampoo and conditioner that contains natural ingredients such as aloe vera, tea tree oil, and avocado oil, which can nourish and moisturize the hair.

Use a weekly hair mask: A hair mask is a deep conditioning treatment that can help to nourish and repair damaged hair. You can easily make a hair mask at home using natural ingredients such as coconut oil, avocado, and honey. Simply mix the ingredients together and apply the mask to your hair, leaving it on for at least 20 minutes before rinsing it off.

Avoid heat styling: Heat styling tools such as hair dryers, flat irons, and curling irons can cause damage to the hair, leading to dryness and breakage. Instead, try to air dry your hair whenever possible or use a heat protectant spray before heat styling.

Trim your hair regularly: Regularly trimming your hair can help to get rid of split ends and keep your hair looking healthy and beautiful. Aim to trim your hair every six to eight weeks to maintain the health of your hair.

Protect your hair from the sun: The sun can be harsh on your hair, causing dryness and fading. To protect your hair from the sun, try wearing a hat or using a hair product with UV protection when spending time outdoors.
By following these tips, you can get beautiful hair naturally at home and keep your hair looking healthy and radiant. Remember to be patient and consistent with your hair care routine, as it may take some time for the results to show.
There are many natural ways to get beautiful hair. Some of these methods are easy and quick. You can try them at home.
It's critical to grasp the distinction between natural and chemical-free hair. On the surface, chemicals appear to be deadly, but this is not always the case.
The first way is to use a shampoo and conditioner that is made for your hair type. This will keep your scalp healthy, which will promote healthy hair growth. The second way is to use a natural oil like coconut oil on your hair before you go to bed every night. This will help keep the moisture in your hair, which will make it look healthier and more hydrated in the morning. The third way is to drink plenty of water each day to help hydrate your scalp and body, which will make the skin produce more oils that will keep your hair looking shiny and healthy.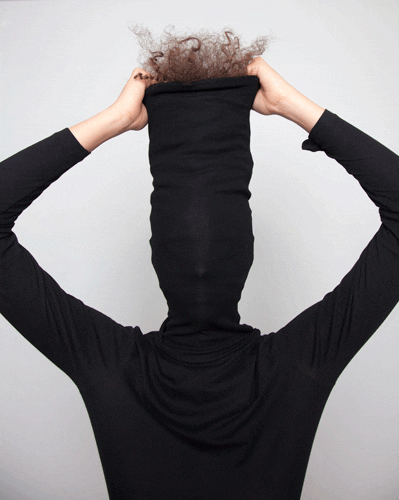 When you see smooth hair, you know it because it is healthy-looking, lustrous, and tangle-free. However, if you use hot tools to style your hair, use a ton of product, and color it frequently like I do, silkiness may seem like a pipe dream. Fortunately, with the correct products, both of us may improve the appearance and feel of our hair in a matter of weeks, especially since silky hair depends on the cuticle's health and condition (the outside layer)
Healthy and shiny hair is very important to your look:
Healthy hair is one of the most important aspects of your look. It's important to maintain a healthy scalp and healthy hair by taking care of it with regular trims and moisturizing treatments. You should also have your color professionally done in order to keep it looking fresh and vibrant.
Who has the most beautiful hair?
The hair is the crowning glory of every woman. Some women spend hours in front of the mirror trying to find the perfect style, others just go with what they have.
For women, hair is a big part of their daily routine. Either way, we all want our hair to look good and stay healthy.
Applying warm oil on the hair can stimulate the general wellness of your hair.
These are some of the most useful oils on the market to consider adding to your hair regimen.
is not indigenous to India, but it has lately emerged as a force to be reckoned with. It is packed with Vitamin E and is extracted from the kernels of the Argan tree, which can be found in Morocco. It is the ideal moisturiser for dry and lifeless hair, decreasing frizz.
is an age-old treatment that has withstood the test of time! It is suitable for all hair types, is readily accessible locally, and is reasonably priced. It eliminates dandruff, softens the hair, heals broken ends, and promotes hair growth. It also prevents protein loss in the hair. There are different kind but if possible try to get the extra virgin coconut oil for the best results.
has active elements and qualities have been proved to make hair seem stronger, softer, and shinier. Almond oil is very mild on your scalp and smells wonderful after use. Using almond oil to preserve your hair from dryness and split ends is an excellent approach to do so. Apply a few drops to your fingers and apply the oil to the very tips of your hair a few times each day, or as needed, to maintain your hair strong and attractive. 
is a safe and beneficial addition to your hair care routine. According to research, it may encourage hair growth and prevent thinning. It may also offer additional benefits for overall scalp and hair health. There are also several methods to apply it to your hair or incorporate it into (or alongside) your favorite products. Improves scalp health in general: Lavender oil enhances scalp health by giving anti-inflammatory and antibacterial characteristics to the scalp. Because a healthy scalp is necessary for new hair development, this may also assist in hair growth promotion.
is a natural hair conditioner that profoundly nourishes your hair when used on a regular basis. If your hair is harsh and lifeless, honey might be a quick hair hack for beautiful, luscious hair. Honey is high in minerals, antioxidants, and antibacterial and germicidal properties, making it ideal for healthy and silky hair. Because it is a natural humectant, it also reduces moisture loss from your hair. Simply place honey in a basin and thoroughly apply it to your hair strands. To thin it out, use half a cup of honey with one cup of water. Apply this mixture to your scalp and distribute it through your hair with a spoon. Allow it to rest for 45 to 60 minutes before rinsing your hair with warm water. Your mane will be silky and shiny as a result of this treatment.
Honey is an excellent hair moisturizer since it is both emollient and humectant. Emollients smooth the hair follicles, making drab hair shine. Humectants form bonds with water molecules, allowing dry strands to retain moisture. Honey can help restore the natural luster of your hair by hydrating and sealing in shine.


Lemon juice
will solve any hair problem you can think of. Lemon is high in Vitamin C, which aids in the creation of collagen and promotes hair development. It also stimulates hair follicles, which promotes hair growth and can help with hair loss management.
The advantages of citric acid in lemons can really go to the base of your hair issues. This is especially true if you have dandruff or a dry scalp. When using your lemon juice hair rinse, be sure to massage it into your scalp.
Lemon's citric acid aids in the removal of residues from chemical build-up and aids in the treatment of scalp disorders. It soothes itchy scalp, aids in the treatment of greasy scalp, and removes smells from your hair. Lemon may also give your hair beautiful, vivid highlights. Simply fill a bottle halfway with cold water, add 1 freshly squeezed lemon juice and 4-5 drops of your preferred conditioner, shake well, and spritz it all over your hair. You must now sit in the sun for 15 minutes before rinsing with plain water. You're now ready to show off your natural highlights. Another wonderful dandruff-fighting hair tip is to rub lemon juice all over the scalp.
Applying eggs straight to the roots provides much-needed vitamins and nutrients to the hair follicles. Nourishing the scalp promotes new hair growth that is stronger and less prone to breakage or loss. When your hair is less prone to falling out, it seems thicker and healthier.
The protein in eggs provides the finest nutrients for your hair. It aids in the development of voluminous, silky, and super-glossy hair. It's high in vitamin A, D, B-6, B-12, fat, and protein, all of which are beneficial to the general health of your hair development. With this amazing ingredient, you can quickly make a protein mask that deeply repairs damaged hair and provides moisture to dull hair. Mix 2 egg yolks with a tbsp of unsalted butter, a tsp of olive oil, and a tsp of cream to make the protein mask. Now, using a hair brush, apply this combination to your hair and cover your head with a shower cap. Allow it to rest for 25-30 minutes before rinsing with cool water.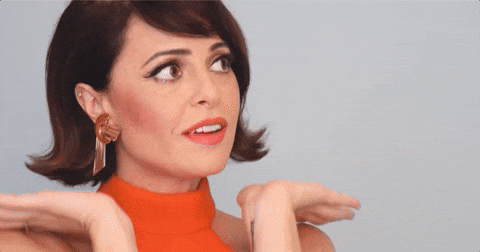 When it comes to promoting hair growth or whether we just want a radiant hairstyle, most of us end up picking expensive hair care products that fail to live up to their claims. But, have you ever tried the items in your kitchen pantry? They are high in critical nutrients and minerals, are easily accessible, and produce excellent effects. You'll get hooked to these miraculous chemicals once you start utilizing them. So instead of going to the store buying expensive products for your hair, know that the items in your kitchen are sometimes even better and healthier for your hair than the expensive and more chemical infused products.
Cinderella hairstyle is no longer a dream. Put these hair care suggestions to the test, and you'll be ready to amaze the world with your lustrous, silky hair.