Regular price
Sale price
$19.95 USD
Unit price
per
Sale
Sold out
Brush reinvented
The only brush that can detangle your hair, massage your scalp, and smooth your frizz effortlessly.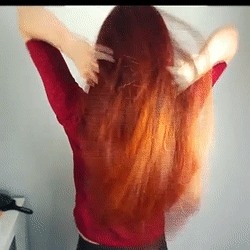 Check out how to untangle your hair in this short blog post.
Ever had a hairbrush that made your hair softer and smoother?
Our hairbrush is a head-to-toe solution for combing through tangled hair, from the scalp to the tips.
After brushing with our gentle but effective brush, your mane will be detangled and frizz-free.
The bristles are made of high-quality, durable materials that are gentle on sensitive scalps while still providing deep and thorough brushing.
Get the best hairbrush for taming those pesky knots! This industry-leading Anti Klit Hairbrush will remove all tangles in seconds and make combing your hair a breeze.
Brush out tangles from long, curly, and fuzzy hair while massaging your scalp. With this simple, long-lasting tool, you can brush your hair straight without much effort. It is also appropriate for both wet and dry hair.

This anti-kit hairbrush is perfect for detangling the most persistent hair tangle. 
325 two-tiered teeth that flex over tangles and knots, resulting in less breakage. Ideal for use in the shower, it can also be used to evenly distribute shampoo and conditioning treatments through the hair.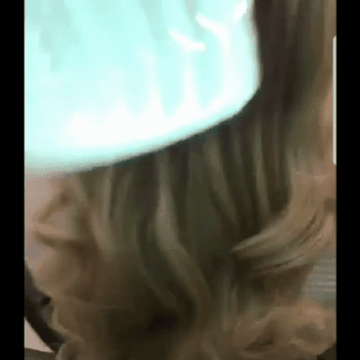 ✅ Hollow design makes it very easy to clean.

✅ The soft & arched design makes it easier to hold. 

✅ Massage scalp, promote hair growth.
 
✅ Anti-slip rubber for a better grip.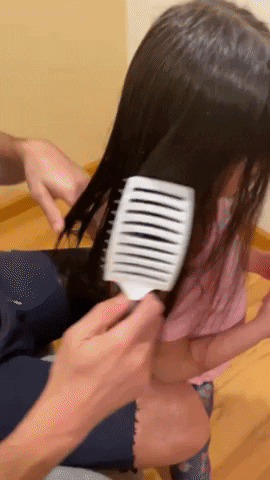 This is a hairbrush that's actually good for your hair. 
Brushing and detangling your hair regularly is also necessary to keep your hair healthy and safe from the environment.
Our detangler hairbrush is a foolproof solution for any hair type. It tackles those frustrating knots and detangles them easily while keeping the roots strong.
Detangle any type of hair knotted or twisted, wet or dry. Our brush ensures velvety, polished, and frizz-free hair.
Smooth out the roughness and make brushing a breeze. With 325 two-tiered teeth that flex over tangles and knots, this brush will cause little to no breakage.




Share
View full details
It matches the description. Very soft brush
I had a doubt, but in the end, very good brush, as much for smooth hair, as Curly for my daughter of 4 years, finished screaming and crying, received very quickly, a can ready 10 days